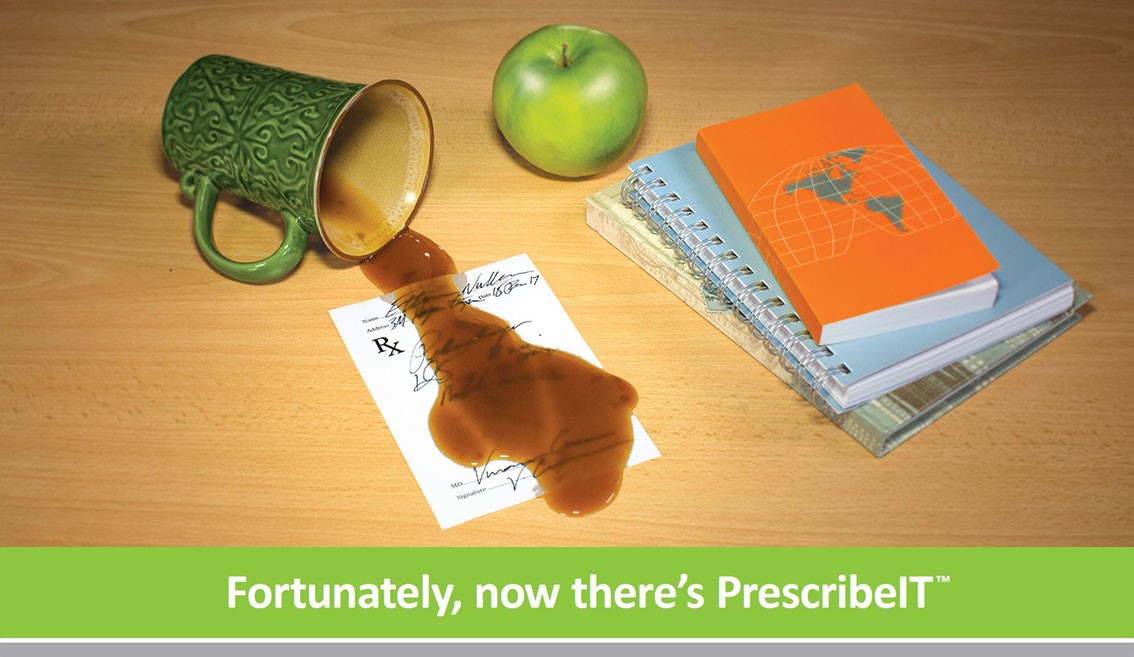 2017 has been an incredibly exciting year for the PrescribeITTM team with some major accomplishments under our belt. From seeing the first prescription transmit through PrescribeITTM to supporting the Federal Opioid Strategy, we are well-poised for an exciting 2018.
---
Our year kicked off with a notable mention in the 2017 Federal Budget in the context of the Canadian Drugs and Substances Strategy:
"Canada Health Infoway committed to reduce the harm and the costs of opioid-related fraud and misuse with launch of PrescribeITTM, Canada's national e-prescribing service. PrescribeIT's secure electronic transmission will ensure that prescriptions cannot be altered or forged and will provide value-added data to physician regulators, policy-makers and others."
"PrescribeITTM contributes to our province's high-quality, publicly funded health care system, and helps to ensure that Ontario's digital health infrastructure continues to provide significant and ongoing improvements for Ontarians." — Ontario Minister of Health and Long Term Care Dr. Eric Hoskins
Throughout the year, we have been gratified to have the opportunity to gain perspective and share the PrescribeITTM vision through more than 250 meetings with key stakeholder groups, including patients, provinces, territories, vendors, retail pharmacies, prescribers, regulators, privacy experts and insurers.
"PrescribeITTM will be the accepted method for electronic prescribing in Alberta. As per previous communication, electronic signatures outside of PrescribeITTM are not acceptable." — Alberta College of Pharmacists
Midsummer, we announced that we are working with six provinces including Alberta, Ontario, Manitoba, Nova Scotia, New Brunswick and Newfoundland and Labrador, which represents 61 per cent of the Canadian population. We are also working with 27 pharmacy organizations that represent 3,300 pharmacies in the six provinces and, more than 1,300 physicians, with a patient base of approximately 737,000+, have expressed interest in PrescribeITTM.
"PrescribeITTM brings prescribing into the 21st century. It is integrated into my electronic medical record, so it lets me send the prescription to my patient's pharmacy with one simple click – it's as easy as pressing send." — Dr. Mathies, a physician at Algonquin Family Health Team
Quickly following that announcement, PrescribeITTM launched its Limited Production Release (LPR) in Huntsville, Ontario on August 30, 2017 with the first e-prescription transmission between a medical clinic and pharmacy using PrescribeITTM. The service subsequently launched other LPR sites in Kingston and the Niagara region. Planning continues for additional sites in Ontario and Alberta.
Finally, in November, we were pleased to be recognized in the Health Canada/Canadian Centre on Substance Abuse Joint Statement of Action to Address the Opioid Crisis: A Collective Response. Together with our partners, we are working to curb problematic opioid use through timely, concrete actions that deliver clear results.
Alongside Health Canada, we published the first release of the Canadian Clinical Drug Data Set (CCDD) terminology for comment. The CCDD provides a freely available common language for identifying medications in digital health solutions such as within PrescribeITTM and will be instrumental in harmonizing medication records and support for medication reconciliation.
"In the short time we have been using PrescribeITTM we're seeing benefits for the pharmacy and the patients. The prescription is received directly into our system, which eliminates the need to transcribe the prescription and enables faster communication with the patient's doctor." — Bill Coon, pharmacist and owner at Remedy'sRx Muskoka Medical Pharmacy
---
What is coming in the first quarter of the New Year?
Planning is continuing for the next release of the technology, integration with additional Electronic Medical Records (EMR) and Pharmacy Management Systems (PMS) technology partners and implementation in additional community pharmacy and clinic locations. It is our goal to deliver an innovative service that supports all medications and delivers value for our prescriber and pharmacy partners.
The current functionality of the service includes: the secure electronic transmission of prescriptions for all medications and the ability to send prescription renewal requests from a pharmacist to prescriber). By mid-2018, PrescribeITTM will also offer:
Prescriber integrated access to the public drug formulary to help inform relative costs and coverage to ensure the medication prescribed is covered and/or the most cost effective option has been selected when possible;
Notification from the pharmacy to the prescriber's EMR when the medication has been dispensed and/or refilled;
Secure messaging between prescribers and pharmacists to eliminate fax and phone activity; and
Availability of the Canadian Clinical Drug Dataset.
Additional deployments are planned for Ontario and new trials will launch in Alberta. Wider rollout to other provinces, prescribers and pharmacies are expected to start in mid-2018.
The PrescribeITTM team will continue to represent PrescribeITTM at clinical, pharmacy and other health sector conferences to ensure all members of the community have the knowledge they need to support e-prescribing in Canada.
"Once fully rolled out, PrescribeITTM will be the only accepted method for electronic prescribing in Alberta – no other electronic signatures will be acceptable. Use of PrescribeITTM complies with the College's Prescribing: Administration standard of practice." — College of Physicians and Surgeons of Alberta
For more information, please contact us.