Prescribers and pharmacists work to make sure patients get the medications they need. But almost 30 per cent of prescriptions are never filled.
Not only can medication non-adherence lead to adverse events, it increases costs to the health care system. According to a World Health Organization report, medication non-adherence accounts for five per cent of Canadian hospital admissions and five per cent of physician visits, resulting in an additional $4 billion in health care costs annually.
Returning to the doctor's office for a refill is also costly — to the tune of $35 million in lost productivity, travel and other costs.
But medication compliance isn't the only challenge. 39 per cent of family physicians are either never notified of a patient's misuse of controlled substances, or else receive notification only after the prescription has been filled. According a 2018 study, 78 per cent of Canadians are open to adopting mandatory e-prescribing of controlled substances like opioids.
Enhanced workflow efficiency, communication and confidence in dispensing benefits prescribers, pharmacists and patients — and the health care system as a whole.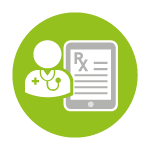 Prescribers
Improved communication with pharmacists through clinical communications using your EMR — no more fax machines
Seamless integration into your existing electronic medical record (EMR)
More time for patient care due to improved workflow and reduced paperwork
Health care analytics improve understanding of prescribing in Canada, delivering better health outcomes for all Canadians
Decreased administrative load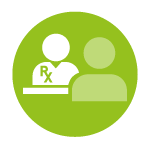 Pharmacists
More time for patient consultations due to more efficient dispensing
Fewer dispensing and transcription errors
Improved communication with prescribers through clinical communications using your pharmacy management system (PMS)
Decreased administrative load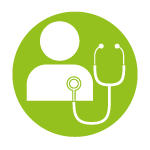 Patients
Improved medication adherence
Fewer lost/damaged prescriptions
Decreased risk of privacy breaches due to fax transmission issues or unsecured email
Improved patient safety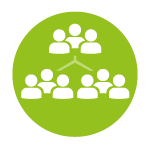 Health Care System
Less fraud and potential for abuse
Reduction of inappropriately filled prescriptions for narcotics
Improved medication cost management
Further Benefits:
PrescribeIT® is the only national, not-for-profit e-prescribing service that enhances medication safety and protects patient privacy.
Integrates with jurisdictional assets such as drug information systems (DIS), drug formularies and registries
Was developed with input from community prescribers, pharmacies, provincial and territorial governments and regulators
Is committed to protecting an influence-free dispensing and prescribing environment
Safeguards prescription data from commercial use
Was developed using non-repayable funding grants from Health Canada to offset the setup costs of the service