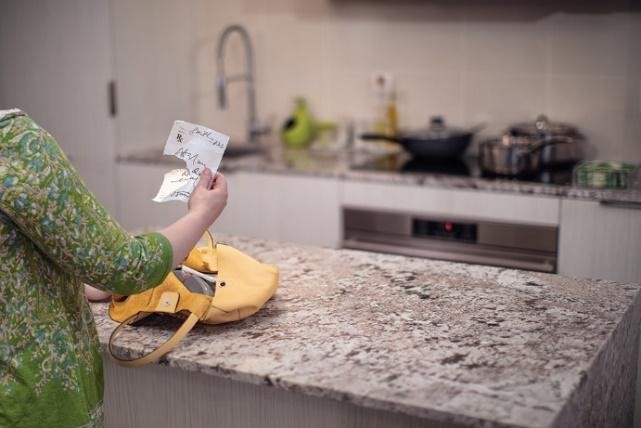 2018 was another year of tremendous progress for PrescribeITTM, Canada's national, not-for-profit e-prescribing service, as we accelerated innovation of the prescription process throughout the country. From our ongoing commitment to curbing opioid misuse to the expansion of our sites across two additional jurisdictions, PrescribeITTM continues to show great promise for the future of our health care system.
---
The PrescribeIT™ Journey…So Far
Three years ago, with Health Canada investment, Canada Health Infoway (Infoway) set out with a vision to create a single, national e-prescribing service for the benefit of all Canadians.
There was growing recognition that Canada was among the few developed countries that didn't have a national e-prescribing service — a cornerstone that needs to be in place as we transform our health system from paper to digital. PrescribeIT™ is helping to accelerate that process. Following the fall 2017 launch of our first ever PrescribeIT™ site in Huntsville, Ontario, we expanded our provincial roll-out to Virgil, Ontario, early in 2018 , further demonstrating increased interest of users in helping to create a more secure electronic alternative to handwritten and faxed prescriptions. Weeks after our Virgil deployment, the service launched in Lethbridge — the first community in Alberta, marking an important milestone in achieving our goal of deployments in multiple jurisdictions.
"Once fully rolled out, PrescribeIT™ will be the only accepted method for electronic prescribing in Alberta — no other electronic signatures will be acceptable. Use of PrescribeIT™ complies with the College's Prescribing: Administration standard of practice." — College of Physicians and Surgeons Alberta
A Review of PrescribeIT™ in 2018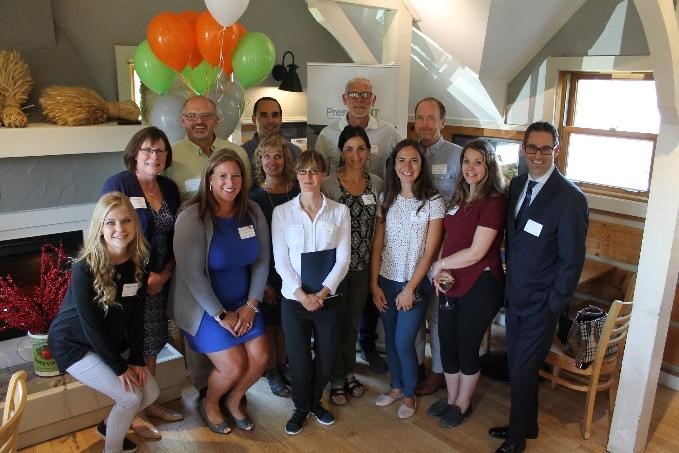 PrescribeIT™ First Anniversary Celebration
in Huntsville, Ontario, September 2018
Jurisdictional interest gained momentum as the year progressed, with the addition of new electronic medical record (EMR) and pharmacy management system (PMS) vendors agreeing to participate in the roll-out of PrescribeIT™.
In March and October, momentum continued with the onboarding of new community prescribers as well as chain, banner and independent pharmacies including: Guardian, IDA, Lawtons, London Drugs, Lovell Drugs, Medical Pharmacies Group Limited (MPGL), The Medicine Shoppe, Overwaitea Food Group (OFG), PharmaChoice, Pharmasave, Remedy'sRx, Safeway, Sobeys, Save-On-Foods, United Pharma Group, and Whole Health. In September, we celebrated the first anniversary of the inaugural electronic prescription transmitted through PrescribeITTM. There was a lot to celebrate, as in one short year, we secured agreements with nine provinces/territories and our expansion plans gained momentum at a rapid pace.
In November, we announced the launch of PrescribeIT™ in a third jurisdiction — New Brunswick. The launch in Saint John is part of Infoway's ACCESS Atlantic initiative, which will make it quicker and easier to access health services in Atlantic Canada.
"Patients like the convenience of having the prescription sent directly to their pharmacy, and PrescribeITTM is a safer and more secure way to send the prescription than faxing. This also eliminates the problem of misplaced or forgotten prescriptions." — Dr. Heidi Milner-Gero, the first prescriber in Saint John to use PrescribeITTM
We had the opportunity to deepen our engagement across the nation, presenting at more than a dozen conferences and events. Also, we delivered 200 presentations, most notably to the Joint Statement of Action opioid response partners group, and to the jurisdictional Prescription Monitoring Program Network. Engagement with these groups helped to build support and participation in the PrescribeIT™ Opioid Working Group.
Finally, in November, we hosted the first joint meeting of the five PrescribeIT™ Working Groups in Montreal. These groups, which represent more than 50 people from 37 organizations, had been working independently to support the strategic development of PrescribeIT™, focusing on: implementation, functionality and use, growth and development, opioids, and technology and interoperability. The joint meeting demonstrated our ongoing commitment to work closely with stakeholders to drive the evolution of the service through collaboration and dialogue.
PrescribeIT™ has been making a difference that extends beyond the technology, playing a key role in helping Canada tackle the opioid crisis that is devastating so many families in our country. Our goals for PrescribeIT™ include:
Making it more difficult to falsify, steal or divert prescriptions
Detecting prescription fraud quickly, and reducing fraud by eliminating handwritten prescriptions
Providing enhanced support and surveillance for narcotics monitoring programs.
With the addition of several new sites during 2018, PrescribeIT™ is delivering value to pharmacies, prescribers, patients and the Canadian health care system.
"All of us would like to represent ourselves as using technology to the best that we can to benefit the people that we serve, and digital prescriptions are such an advancement compared to what was going on before." — Bill Coon, Pharmacist/Owner, Remedy's Rx Muskoka Medical Pharmacy, Huntsville, Ontario
PrescribeIT™ is also preserving a dispensing environment that is free from commercial influence, and it is driving discussions around privacy and the use of patient prescription data. In a recent article written by Abigail Carter-Langford, Infoway's Vice President, Health Information Governance and Chief Privacy Officer, she provided insights about the protection of personal health care data.
"Using end-to-end encryption makes a big difference to make sure that medicine gets to where it's supposed to go, and only where it's supposed to go. Not somewhere else." — Dr. Ronan O'Leary, Physician, Niagara Medical Centre, Niagara-on-the-Lake, Ontario
Looking to 2019 and Beyond
As we turn the calendar to 2019, we expect the new year to be just as busy and productive as 2018. We will continue to add additional sites to Ontario, Alberta and New Brunswick while engaging with other provinces. We have made great strides with PrescribeIT™, and our priority is to provide the best service for our users and their patients. We will continue to engage with our community of prescribers, pharmacies, provincial and territorial governments, and regulators to improve the system today, and grow it for tomorrow.